In five minutes or less, keep track of the most important news of the week, curated just for you. We present to you hand – picked news on latest industry perspectives and some general updates. Read on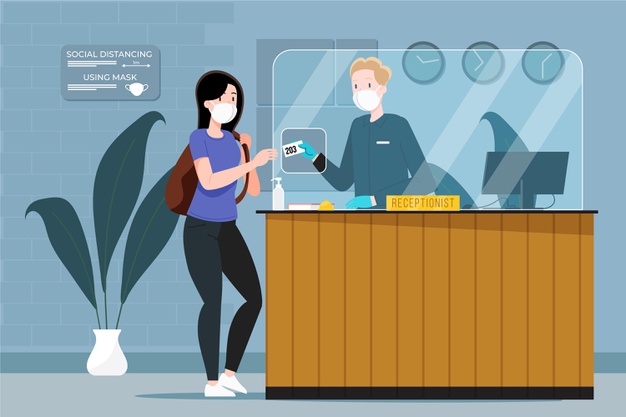 eRevMax releases Q2 Hotel Sentiment results for European accommodation providers
Europe shows positive Hotel Sentiment for Q2 – Q3 2021. Our latest survey report reflects a sense of optimism for the first time since Covid19. The survey conducted for hoteliers in April – May 2021 reports high expectations in terms of occupancy and business growth. To know more about the trends, access the full report here: https://rb.gy/e6rvnq
Leisure travel likely to hit pre-COVID levels by next year
Leisure is probably going to hit 100% of pre-COVID levels by some point next year, and United Airlines is saying that they're already seeing leisure fares match the prices people paid in pre-COVID times.
https://finance.yahoo.com/video/leisure-travel-likely-hit-100-181911057.html
Airbnb's future is about 'living,' not just travel
Working from home trend is reshaping Airbnb's business, as it spurred flexibility in terms of where and how people live or how long they stay in one place.
https://www.bloomberg.com/news/articles/2021-05-26/airbnb-s-future-according-to-ceo-brian-chesky-living-not-just-travel
The Importance of a Property Management System (PMS) in the Hotel Industry
With travel recovery steadily picking up pace, hotels are seeing encouraging signs with reservations starting to trickle in. Expanding hotel occupancy and online revenue will be one of the key focus for rest of the year and there will be an increased focus on inter-connectivity of systems and getting the distribution basics right. Does your Property Management System integrate to various other technology solutions you use today? Are you getting third party reservations delivered directly into your hotel system? Do you have a bird's eye view of your inventory status at all times? Find out the key to a good Hotel PMS. Read more – https://lnkd.in/gq73Rs5
Google Hotels adds vacation rentals
Google is adding vacation rental listings to its Google Hotel platform, with both vacation rental and hotel options set to appear alongside each other in search results for a given destination.
https://searchengineland.com/348972-348972
Expedia launches huge deals promo
From June 8 to 12, travelers will be able to save up to 60% on hotels and activities for travel until the end of January 2022.
https://www.travelweekly.com/Travel-News/Travel-Agent-Issues/Expedia-post-pandemic-sales-blitz
Reach out to us for your connectivity needs to make the most of your online revenue- https://goo.gl/3gKUJZ
Thanks and have a good day!